Sessions Nov 2019 - Feb 2020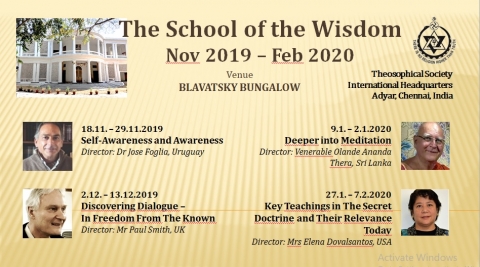 The School of the Wisdom aims at bringing each student to survey life 'from the centre', which is intuitive awareness. An intense sense of Life must always accompany every true student. There can be no Wisdom without an ever increasing sense of Wonder.
School of the Wisdom sessions are specifically meant for members of the Theosophical Society.
For descriptions and application click here