Krotona Institute of Theosophy, The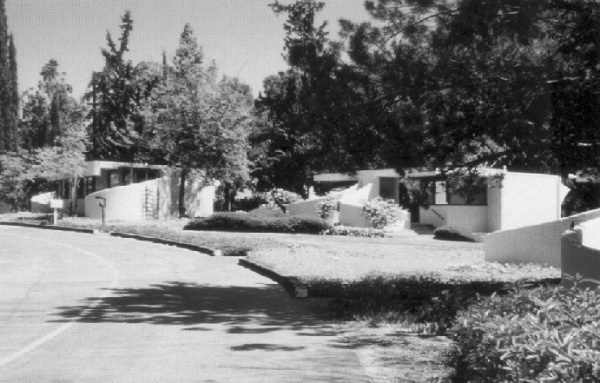 In Ojai, California, is a 118-acre estate housing a community of members of the Theosophical Society (TS) involved in the work of the Esoteric School of Theosophy whose headquarters for the United States and Canada are located there. President of the Krotona Institute is the Outer Head of the Esoteric School (E.S.) with a Resident Head appointed by the Outer Head and a self-perpetuating Board of Trustees subject to the Outer Head's approval. All residents must be members of the Theosophical Society and committed to its Objects.
Originally established in 1912 in the Hollywood Hills of Los Angeles, Krotona was founded by Albert P. WARRINGTON and his associates as a spiritual center for the United States and with the approval of the then Outer Head Dr. Annie BESANT, whose representative Mr. Warrington was. Since he was also General Secretary of the American Section, Krotona housed the administrative headquarters of both the Section and the E.S., as well as a number of other activities including the very active School of Theosophy.
With the growth of Hollywood as the movie capital of the world and in response to the wishes of the American members for an administrative headquarter closer to the population center of the United States, the Hollywood site was sold, and the E.S. Headquarters moved into 1924 to its present location in Ojai. (The American Section Headquarters moved to Chicago and later — 1926 — to its own property in Wheaton, Illinois.)
Named by Warrington for the community founded at Crotona in Italy by the philosopher, PYTHAGORAS, Krotona today is the site of a very active school of Theosophy, an extensive library and a well-stocked book store, in addition to providing administrative offices both for the Institute and for the E.S. and housing for 35 to 50 residents. Since 1966, Krotona's educational activities (School, Library and Bookshop) have received substantial grants from the Kern Foundation. Krotona had leased a portion of its land to the Theosophical Book Association for the Blind, the only organization in the world which provides theosophical literature in Braille and on audio tapes for the visually handicapped.
© Copyright by the Theosophical Publishing House, Manila