Retreat Centres around the World
There are various theosophical centers around the world that run courses, meditation sessions, retreats, etc. Here is a list of some of them:
India
Bhowali Himalayan Centre

Maintaining the spiritual atmosphere of the old Ashram in Bhowali, the Centre has been built with modern facilities suitable for study, meditation, and retreat. The Centre provides a panoramic view of the mountain ranges and valley and is conducive to quiet meditation and contemplation. The 'Dr. Radha Burnier Hall' can seat up to 100 people.
Facilities
* Hot water
* North Indian vegetarian food.
* Accommodates up to 30 people
* Rooms with attached bathroom
Getting There
Bhowali is about 300 kms from the New Delhi Airport. Cars will be arranged to pick up participants from the Airport and drop them back. Other Himalayan centres like Nanital, Ranikhet, and Almora are in the vicinity of Bhowali so also are the seven lakes known as Sath Tal.
Location
Bhowali Centre in Himalayas
Bhowali , UL
Chennai, Adyar - School of Wisdom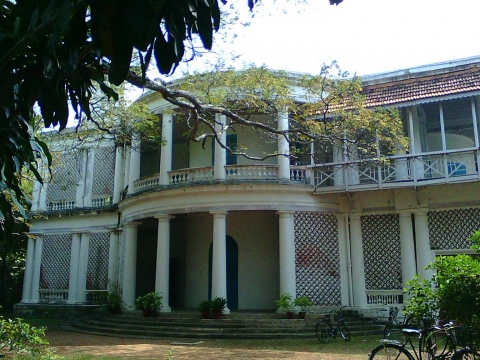 Held every year on the Adyar Estate in Chennia, India, The School of the Wisdom aims at bringing each student to survey life 'from the centre', which is intuitive awareness. An intense sense of Life must always accompany every true student. There can be no Wisdom without an ever increasing sense of Wonder.
Essential in the progress towards Wisdom is a growing intimacy with all aspects of Nature. The message which each tree, flower, animal, meadow, sea, sky, and cloud has, must be listened to and understood.
Contact Details
email: study.hq@ts-adyar.org
The Theosophical Society
Secretary's Office
The School of the Wisdom
Adyar, Chennai 600 020, India
Tel: ( +91 44 ) 2491 2474 and 2491 7198
Argentina
San-Rafael-Mendoza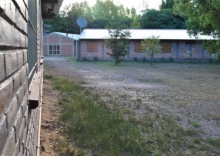 The Theosophical Center in San Rafael–Mendoza, devoted to studies, courses, and conferences, was established in 1980. Originally the land was bought as a camp site for young Theosophists, but when the first groups of trees were planted, donations started to arrive, and the possibility of having a Center emerged. After the purchase of 3.5 hectares in 1980, 7 hectares more were added. At first, it had only three trees and an old vineyard, which was completely dry; now it has about two thousand trees of different varieties.
Location
Centro Teosófico
San Rafael - Mendoza
Argentina
Australia
New South Wales
The Manor, Sydney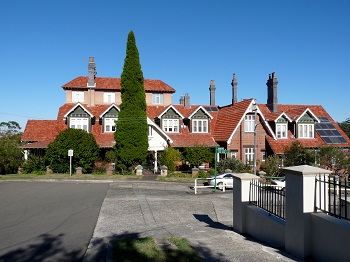 The Center of the Esoteric School of Theosophy in Australia, the Manor is a large private house situated in Mosman, Sydney, Australia. It overlooks picturesque Sydney Harbor and is surrounded on two sides by a national park. The building is spacious with side verandas and large rooms.
The Manor has been used over the years as a residence and also as a center for spiritual retreat and the teaching of Theosophy. The number of permanent residents and the extent of the activities held at the Manor have varied over the years. Seminars, study groups, and retreats are conducted there, as well as other activities, such as meetings of the Order of the Round Table. On the ground floor of the Manor, a small chapel is the site of Liberal Catholic Church services. Visitors often remark the Manor's peaceful atmosphere, built up increasingly over the years.
For further information contact: Dianne Kynaston
Queensland
Springbrook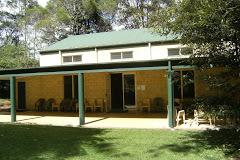 Owned by The Theosophical Society in Australia (HQ located in Sydney), the Springbrook Theosophical Retreat Centre in the mountains behind the Gold Coast offers a variety of theosophical programmes throughout the year, and is rented by various compatible organisations for their own events.
There is a resident caretaker to look after the center, coordinate bookings, and supervise its use by other groups. The centre is available for hire by TS branches, Lodges or members and also by other groups that have compatible objectives and practices.
It is a perfect setting for educational programmes and spiritual retreats. You can sit beside a stream of running water or wander along a forest walk listening to the birds. Gazing at the vista from the crest of the waterfall, there is an all pervading sense of Oneness with all life.
Four modern brick accommodation blocks each contain six single rooms. The rooms are equipped with wash basins, and the comfortable beds have doonas and electric blankets. Each block has its own showers and toilets. Up to 29 people can be accommodated. A dining hall with fully equipped commercial standard kitchen and a large meeting hall with sound system complete the complex.
Only vegetarian food is permitted. No consumption of alcohol or use of drugs is allowed. The Centre and its grounds are a no-smoking area.
Theosophical Education and Retreat Centre, Springbrook 2184 Springbrook Road, Springbrook, Queensland 4213 Australia +61 7 5533 5211
Western Australia
Mt Helena Retreat Centre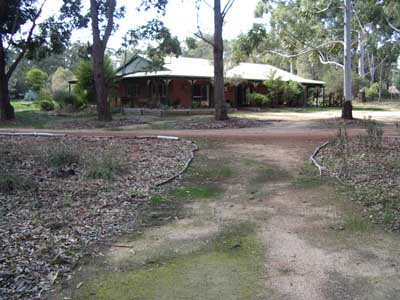 The Theosophical Retreat at Mt. Helena lies in the hills approximately 43 km and 1 hours drive from Perth; it comprises a nine hectare (21.75 acres) property in a quiet rural environment. The retreat includes a study centre building, four residential chalets, two bush chalets and a toilet/shower block. In addition, there are two private dwellings.
The retreat is designed to accommodate up to 35 persons and is ideally suited for contemplative and educational events such as meditation, yoga, health, healing, personal growth/development and environmental groups, etc. Whilst the retreat has been established for the use of Theosophical Society members, it is also available for hire by other groups, organisations or individuals; the main requirement is that the proposed activities be in harmony with the peaceful atmosphere which has been established.
1540 Bunning Road, Mt Helena, Western Australia 6082 Australia
Webiste: http://tsperth.com.au/index.php/MtHelena/MtHelena
Brasilia Theosophical Institute

O Paraíso na Terra
O Paraíso na Terra é um espaço criado em meio a uma natureza exuberante, onde os visitantes e colaboradores encontram um ambiente de paz, propício à meditação, estudo e elevação espiritual. O projeto arquitetônico e paisagístico tem como tônica a integração de todos os espaços num todo harmônico, fazendo com que as pessoas se sintam sensibilizadas e inspiradas pela beleza das formas, pelo colorido das flores, pela vegetação, pela vida e pelos sons da natureza.
Paraíso en la Tierra
Paraíso en la Tierra, para cumplir su misión de preservación y recuperación del áerea rural donde está situado, adopta una política de repoblación intensiva de árboles de las especies nativas de la sabana. Por ello, recomendamos que los huéspedes y visitantes lleven un esqueje de árbol (tipicas de la sabana, frutales o plantas decorativas), que deberán ser entregados en la recepción, en el momento del registro. En la imposibilidad de no poder contribuir con la planta sugerida, la tarifa del hospedaje se incrementará en R$ 15,00 (quinze reais), importe que será revertido en la compra de esquejes.
Location
Reserva Ecológica Paraíso na Terra
Brazlândia/DF
Brazil
Phone:
(61) 9966 5532 - Osvaldo
Finland
Kreivilä Theosophical Summer-Estate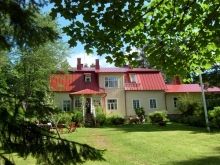 Welcome to a beautiful Theosophical Centre, called Kreivilä, in south-east Finland. Kreivilä is open during the summertime.
It is a peaceful place for courses and retreats. Vegetarian meals.
Location
Kreivilän kurssikeskus
FI-31110
Forssa
Finland
Netherlands
Naarden
International Theosophical Centre (ITC)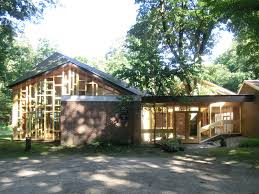 The International Theosophical Centre aims to foster the principle of Universal Brotherhood and Peace through own spiritual activities and those of third parties. Activities of the Centre itself include lectures, seminars, discourses, meditations, the European School of the Wisdom, as well as activities that support the unity between countries. Several of such activities are organised together with related organisations, such as the Theosophical Society in the Netherlands, and the European Federation of the Theosophical Society. Activities of third parties need to be in line with the aims of the centre. All activities contribute in their own way, adding their own colour to the aims of the Centre. The Centre is a place which offers Unity in diversity. Moreover: the Centre is a place for people, active in a spiritual environment and atmosphere.
Contact Details
Email: info@itc-naarden.org
Phone: +31 (0)35 – 694 51 21
Website: www.itc-naarden.org
Location
St. Michael's House
The International Theosophical Centre
Valkeveenselaan 19
1411 GT Naarden
The Netherlands
United States of America
Far Horizons Retreat Center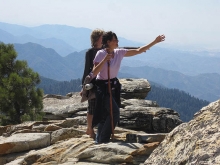 Far Horizons is a haven inspired by Theosophy for those seeking good health for the body and spiritual health for the soul. It is located midway between Los Angeles and San Francisco (about 5.5 hrs. from each) deep in the Sierra Mountains east of Fresno, California, in the Sequoia National Forest.
The Far Horizons mission is to foster an experience of awareness and aliveness for all.
Far Horizons Camp was founded in 1954 by G.V. and Mary Hull. The camp was created as a practical experiment in applying theosophical principles to daily life.
Location
Far Horizons Camp
64949 Generals Highway
Kings Canyon National Park
93633
CA
United States
Krotona Institute of Theosophy
The Krotona Institute is a residential community of Theosophical Society members dedicated to service in a center where the Ageless Wisdom is studied and lived.
Krotona is an international center where residents aspire to live in mutual helpfulness while reaching out to share the profound truths of Theosophy. These truths can change one's direction of life, bringing about renewal and harmony. With an emphasis on meditation, earnest study, and inspired action, Krotona promotes worldwide healing through the uplifting of human consciousness.
As a spiritual center, Krotona seeks to inspire and strengthen aspirants for the opportunities of daily life. The peacefulness of the estate, which also serves as a sanctuary for wildlife, reflects the ideals of the resident TS members as well as the aspirations of committed faculty, students and other friends.
118-acres natural beauty; Headquarters of EST in USA; Krotona School of Theosophy, with dormitory and meeting hall; Bookshop; Library; Residential houses for 35-50 residents.
Location
Krotona Institute of Theosophy
93023

Ojai

,

CA
New York
Pumpkin Hollow Retreat Center

The northeast Theosophical retreat center, was founded in 1937 to provide a peaceful and harmonious setting in which the essential spirituality of the individual can blossom and grow. Nestled amidst the Berkshire and Taconic Mountains, the Retreat Centercovers 130 acres of open fields, lush forests, flower beds, and an abundant vegetable garden nourished by the crystal clear Taconic Stream which flows through the property, rushing over a rocky waterfall and out through the base of a deep hemlock-lined gorge. Pumpkin Hollow offers a unique rustic setting for workshops, retreats, yoga, meditation, evening talks and campfires, singing, dancing, and storytelling. The central house, meditation center, and quaint cabins all connect with a network of nature trails. The Healer's Sanctuary, nestled in a pine grove on the other side of the stream, provides a special place for solitude and meditation.
Location
1184 Route 11, Craryville, NY 12521
phone: 518-325-3583 | email: pumpkin@taconic.net | website: pumpkinhollow.org
Washington
Indralaya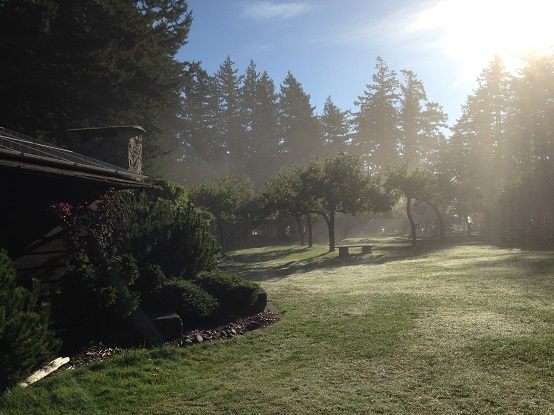 Indralaya was founded in 1927 by members of The Theosophical Society in America as an ongoing experiment in living according to theosophical principles. Since that time, Indralaya has been a gathering place for those who are interested living in harmony with nature and with the first Object of the Theosophical Society, which is "to form a nucleus of the universal brotherhood of humanity."
Location
Orcas Island Foundation, 360 Indralaya Road, Eastsound, WA 98245
Phone: 360-376-4526 | Contact: Minor Lile | Website: indralaya.org