Courses and Seminars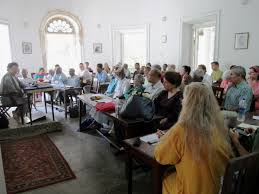 Courses
Courses are held around the world by various Section, Branches and also the International Headquarters at Adyar on a regular basis.  The aim of these is generally to promote a deeper level of Theosophical understanding.
Below you will find links which give details of the Courses that we are aware of.
Basic Theosophy Course run regularly by the Singapore Lodge
School of Wisdom - International Headquarters at Adyar, India
Summer School - by the Brazil Section
Diploma Course - English Section
Seminars
Below is a list of seminars which are hosted in some of the Sections on a regular basis.  Click on the links to find out more information on these:
School of Wisdom - Adyar
Summer School - European Federation of the T.S.
Summer & Winter Schools - New Zealand Section
Summer School - Australian Section
Self Transformation Seminar - Philippine Section