Yoga Through Beauty - Shrideve Mehta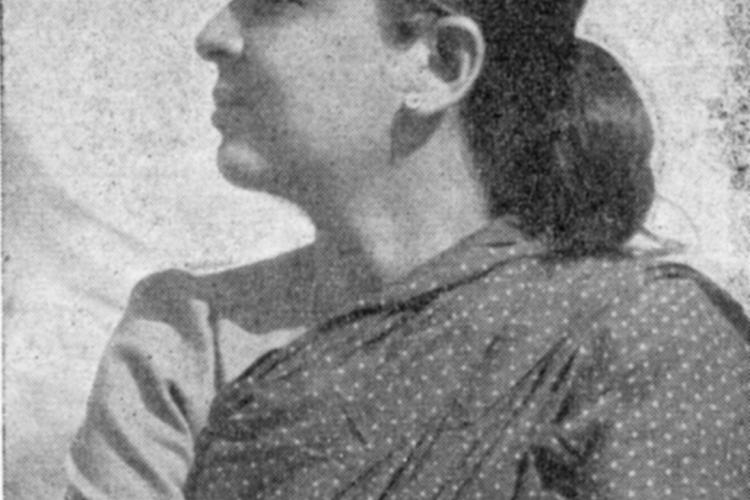 Shridevi was married to Rohit Mehta. The Mehtas were effective partners in their theosophical work. She sang bhajans and hymns at his lectures, and his words illustrated the meaning of the music. Professor P. G. Mavalankar recalled that Mehta would advise the audience before his talks, "You cannot leave while Shridevi is singing the bhajan. However, you can leave when I am talking." Hardly anybody would go.[6]
Theosophy in Australia wrote of Shridevi Mehta:
An accomplished speaker, Mrs. Mehta holds a graduate's degree in music and has arranged many musical and cultural functions in India. An active worker for The Theosophical Society, she was Secretary of the All-India Federation of Young Theosophists from 1945 to 1950. She has travelled extensively in India and lectured on various subjects, particularly of a cultural and spiritual nature. She has also lectured in East Africa and Ceylon, and during her husband's trip abroad in 1956 acted in his place as General Secretary of The Theosophical Society in India.

Mrs. Mehta is editor of a Hindi Theosophical Journal, and also author of a number of Theosophical books in the Hindi language. She has contributed articles to English Theosophical journals and has lectured at many Theosophical conferences. She is at present [in 1958] in charge of a music-dance college at The Theosophical headquarters for India in Varanasi and also is in charge of hostels for girls and boys who attend the educational institutions there. She has been a member of the National Council of The Theosophical Society in India since 1945..\
Below is an audio recording of a talk presented by Shridevi Mehta in the Netherlands.