The Stanzas of Dzyan - H. B. Blavatsky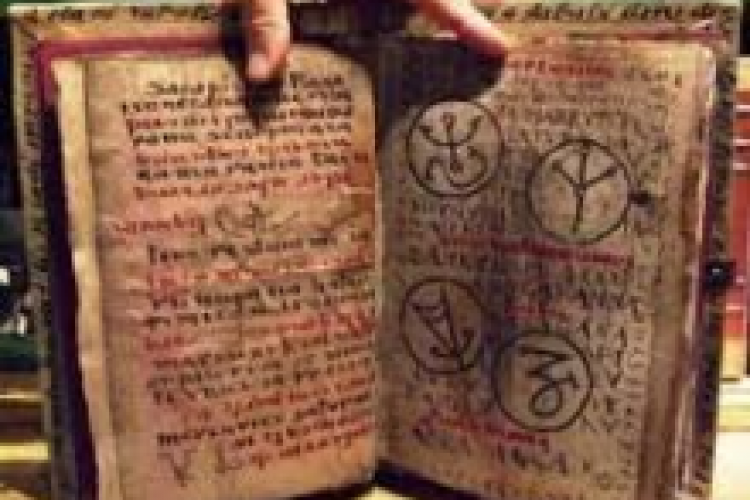 The Book of Dzyan (comprising the Stanzas of Dzyan) is a reputedly ancient text of Tibetan origin. The Stanzas formed the basis for The Secret Doctrine (1888), one of the foundational works of the theosophical movement, by Helana Petrovna Blavatsky. 
Madame Blavatsky claimed to have seen a manuscript of the Book of Dzyan while studying esoteric lore in Tibet. She claimed this and other ancient manuscripts were safeguarded from profane eyes by the initiates of an Occult Brotherhood. The work had originally, according to Blavatsky, been written in the sacred language of Senzar. She wrote
This first installment of the esoteric doctrines is based upon Stanzas, which are the records of a people unknown to ethnology; it is claimed that they are written in a tongue absent from the nomenclature of languages and dialects with which philology is acquainted; they are said to emanate from a source (Occultism) repudiated by science; and, finally, they are offered through an agency, incessantly discredited before the world by all those who hate unwelcome truths, or have some special hobby of their own to defend. Therefore, the rejection of these teachings may be expected, and must be accepted beforehand. No one styling himself a "scholar," in whatever department of exact science, will be permitted to regard these teachings seriously.
Download Stanzas of Dzyan
PDF version
ePub version
mobi version